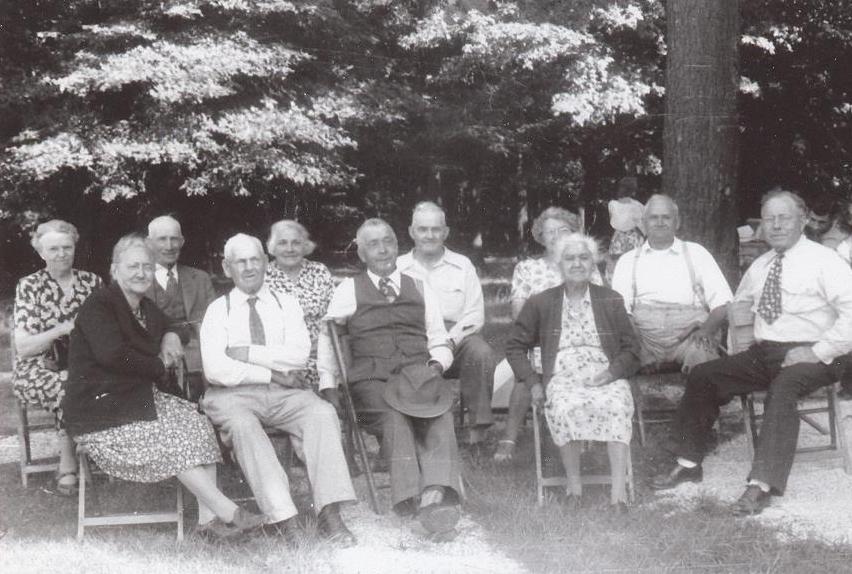 Can you spot Charlie in this photo? It was taken in the early 1950's at a Heydinger reunion up in Kibler's Grove.
In the picture with Charlie are (L. to R.) in front his brother Peter and his wife Mary; Ben and his wife Ludwina. In the rear on the right sits Charlie's brother August and his wife Mayme. Others in the back row are members of the Wechter family, Mayme' siblings from the Norwalk area who came out to see what a REAL reunion looked like.
The Charles Heydinger Family Photos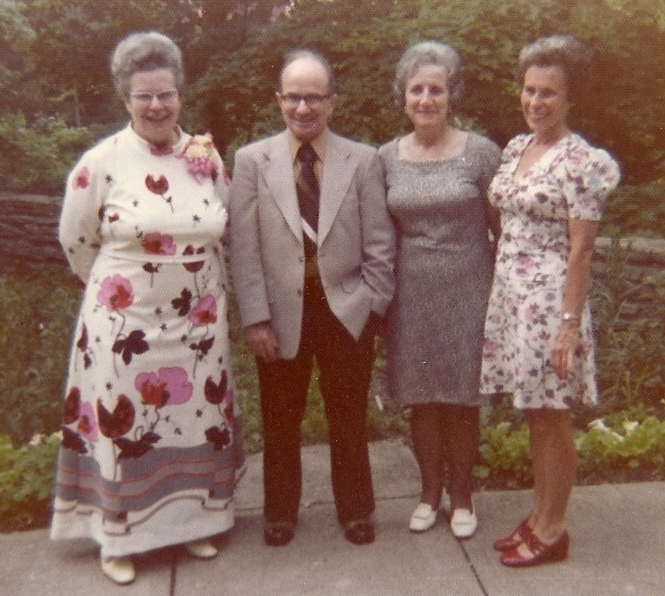 Charles Heydinger's four children taken June 8, 1974, at the wedding of Mary Ann & John Yurkanin, Dorothy's youngest daughter: Dorothy Ernst, Earl Heydinger, Ruth Ann Fitch, and Esther Ohl
.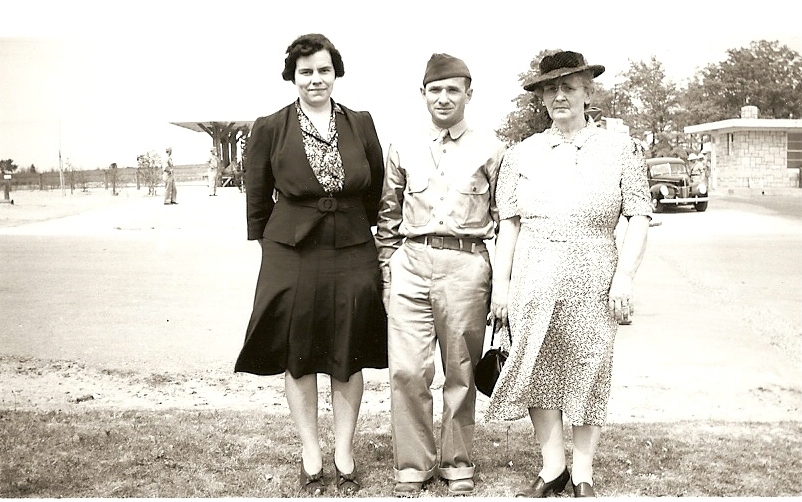 This photo was taken upon the occasion of a visit by the family to Earl Heydinger who was in military training at the time. Shown are Dorothy, Earl, and their mother , Mary Kanney Heydinger. Where was Charlie? Who do you suppose was holding the camera?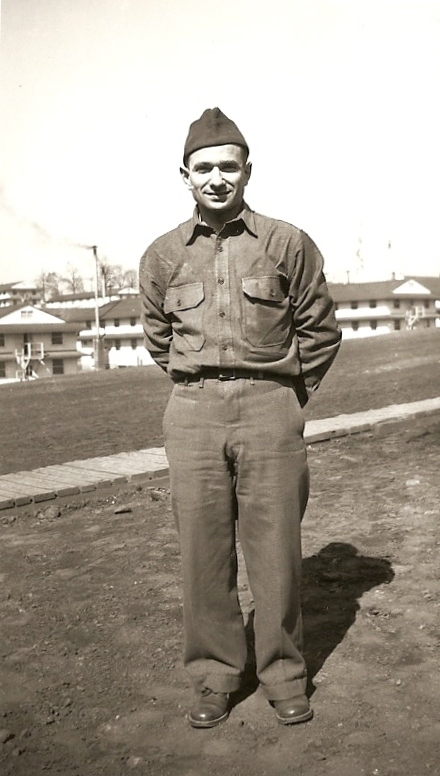 Earl is shown here in his military uniform.
5